Integrating nature in city planning is no easy game
ICLEI Africa, in partnership with the Addis Ababa City Authority and UN-Habitat, made use of Minecraft as a participatory planning tool in designing an implementable plan for a pilot site alongside a river in Addis Ababa
Story highlights
Participatory city planning can facilitate social cohesion and make the needs of vulnerable and marginalised groups visible
Using an adapted version of the videogame Minecraft as planning tool helped to enable engagement of youth, women and marginalised groups
Community engagement in the process unlocked new creative ideas and allowed important dialogue to occur between different social groups
The Urban Natural Assets for Africa: Rivers for Life (UNA Rivers) project, implemented by SwedBio's partner ICLEI Africa, aims to enable city planning that sustainably manages and integrates the natural asset base. As part of the project, various approaches for community activation in relation to urban planning have been implemented. Participatory planning is a well-known best practice in decision-making processes, especially those dealing with urban natural asset management. It is a powerful way to create social cohesion and bring together people with different ideas, innovations, skills and knowledge (Westerberg and von Heland 2015); an essential in African cities where the needs of vulnerable and marginalised groups are significant.
One such planning tool is the use of and adapted version of the popular video game Minecraft. UN-Habitat, through their Global Programme on Public Space, has been using Minecraft as a catalyst to improve governance and increase the levels of participation, efficiency and accountability in the development and implementation of public urban policies. In particular, Minecraft can best enable engagement of youth and marginalised groups in planning.
Contact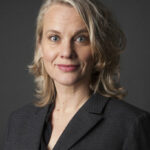 Ellika Hermansson
Senior Adviser

COP15 POST-MATCH ANALYSIS – HOW CAN THE NEW GLOBAL BIODIVERSITY FRAMEWORK BE A TRANSFORMATIVE MOMENT FOR NATURE AND PEOPLE?
The science is clear; biodiversity is in free fall. Indigenous peoples and local communities have been experiencing and denouncing the loss of biological and cultural diversity. This impacts billions of people's daily well-being in untold ways. It is widely recognized... Read more »
2023-02-02

Ecosystem-based Adaptation and the successful implementation and achievement of the Sustainable Development Goals
The EbA and SDGs Working Group of the Friends of EbA (FEBA), coordinated by SwedBio and the International Union for Conservation of Nature (IUCN), have been working on a technical paper, to publish at the UN High-Level Political Forum (HLPF)... Read more »
2022-07-13

Getting serious about adopting a human rights-based approach in the post-2020 Global Biodiversity Framework (GBF)
The global aim of 'living in harmony with nature' – being agreed by governments from around the world this week, at the UN in Geneva1 – can only be achieved by including strong human rights protections for the guardians of... Read more »
2022-03-13