Using Minecraft to redesign urban spaces
Story highlights
Workshop methodology developed by UN-Habitat used the popular computer game Minecraft to collaboratively redesign the park
Four day workshop included a diverse group from the local community, including women and youth, as well as Addis Ababa City Administration and collaborators from UN-Habitat and Urban Natural Assets: Rivers for Life project led by ICLEI Cities Biodiversity Center
The redesign of the park has both brought community members to the park, and provided jobs in the area
On World Cities Day, October 31, 2019, an informal waste dumping site in Addis Ababa was re-opened as an urban park and a space where the local community can spend time in nature. Minecraft, a popular video game, was used to redesign this run-down public open space as part of a larger project funded by SwedBio.
The Ras Mekkonnen urban park in Addis Ababa, Ethiopia, wasn't always this lush. In fact, residents of the neighbourhood regularly used it as an informal dumping site. As more and more people discarded their waste here, the small river running through the site, a tributary of the Shega River, became increasingly overgrown and inaccessible resulting in a derelict, run-down space in an otherwise vibrant urban area.
A recent collaboration between UN-Habitat, the Addis Ababa City Administration, and the SwedBio funded Urban Natural Assets: Rivers for Life project led by ICLEI Cities Biodiversity Center, breathed new life into the dilapidated site by focusing on the river. The river tributaries were uncovered, trees were planted, gabions were built to prevent erosion, as well as a playground, lawns, benches, bins, and a bike lane. The old beautiful fountain was renovated and a solar light system installed in the main plaza.
Minecraft methodology
By using a workshop methodology developed by UN-Habitat involving the computer game Minecraft, the collaborators managed to get a diverse local community, including women and youth, involved in redesigning this public open space. A four-day workshop was held where city officials and community stakeholders were briefed about the importance of biodiversity and ecosystem services for human well-being, and invited to think creatively and outside the constraints of the current site. By the end of the workshop, 12 designs in Minecraft were submitted to the Addis Ababa City Administration and they formed the basis of the final design for the site.
"According to our local partners, women with children and youth nearby, have started coming to the park, and the greenery management and administration activity have provided job opportunities to those living in the area. This has been very positive and needed," Ellika Hermansson Török at SwedBio explains.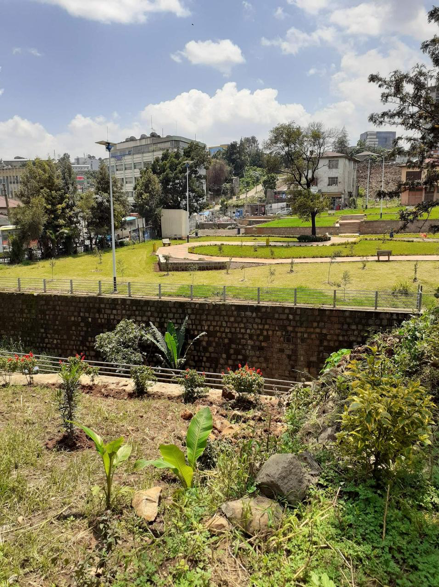 Contact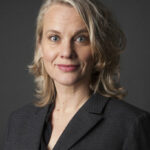 Ellika Hermansson
Senior Adviser

SwedBio is looking for mid-term evaluator(s)
[To the full job description/ Terms of Reference] SwedBio is commissioning a mid-term review in order to evaluate our programme design, implementation, progress and learnings during the period 2021-2023 and to give recommendations to support SwedBio and Sida in further... Read more »
2023-09-06

Inclusive Pathways to nurture Biodiversity: Bridging knowledge systems with the MEB Approach
The Multiple Evidence Base (MEB) approach has evolved in collaboration between Indigenous Peoples and local communities' organizations deeply engaged in protecting and maintaining their Indigenous and local knowledge, and researchers and practitioners. The aim of the MEB approach is to... Read more »
2023-08-25

A human rights-based approach in co-creation of knowledge for biodiversity and ecosystem services action
Join us on June 22, 2023, 11:30 AM – 1:PM (CEST) for the Open Webinar on the Human Rights-Based Approach – co-organized by the Biodiversity and Ecosystem Services Network (BES-Net), the International Indigenous Forum on Biodiversity (IIFB) and SwedBio at Stockholm Resilience Centre, This... Read more »
2023-06-21